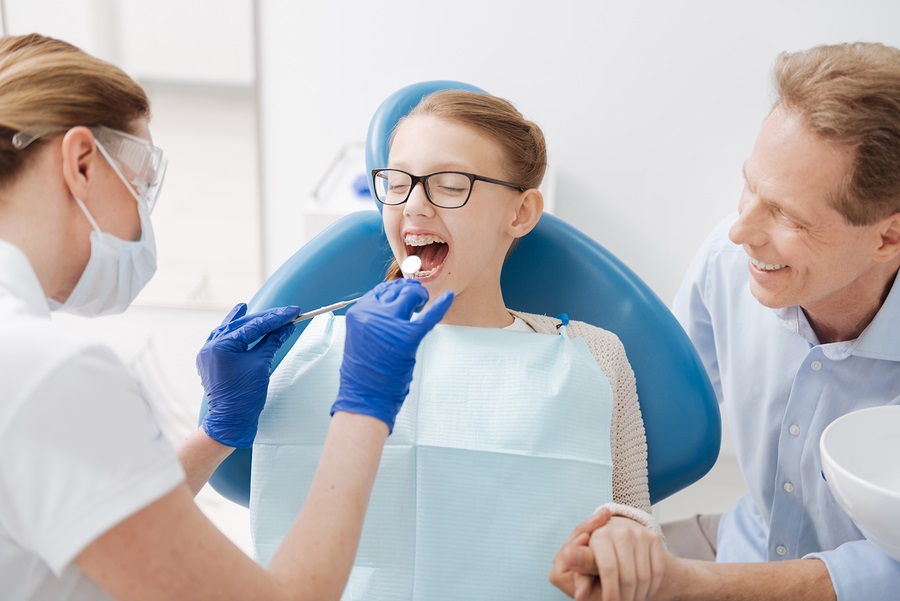 Are you in the process of looking for a local family dentist? For convenience, you'd probably prefer to have one who can handle the needs of everyone in your family: your children's dental checkups, dental care for the adults, and cosmetic procedures should the need arise. Sometimes finding the right dental practice can be a challenge. Here are a few tips on what to look for as you explore your options to find a practice that suits your needs.
A Wide Range of Practices
If you're considering a dental practice, be sure that they can handle anything your family throws at them: Pediatric dentistry, cosmetic dentistry and general practice are a few services that any practice should offer to ensure you won't need to go elsewhere for service if your child needs braces, if you feel unhappy with your smile, or if you need a straightforward root canal. Selecting a dental practice with a wide range of specialties ensures that no matter what your smile faces, you'll experience the care of an expert.
A Friendly and Helpful Staff
Another trait to look for when choosing a family dental practice is a staff that is friendly, professional and happy to work with you. Whether you are scheduling appointments or discussing billing issues, you need to be sure the staff meets your family's language needs and that they can address any concerns in a professional manner. Along with professionalism, is the staff friendly and helpful to you and your family during your visit? Remember that while going to the dentist is a health visit, it doesn't have to be a chore. Ultimately, when you choose a family dentist, you want to build a relationship with this practice. It's important that they value you, your time, and the trust you put in them. Often the staff's friendly and courteous attitudes are what set one dental practice apart from the rest.
A Local Office
Another factor to consider is how far you are willing to drive. It is important to have a local practice that you can trust with your problems. Sure, a truly excellent dentist is worth a bit of a drive. But there's nothing worse than driving back to a dental office halfway across Texas just because you're afraid to switch practices. Find a practitioner in the general vicinity who can meet your needs, and you'll feel relieved the next time you need dental care.
If you're looking for local family dentist in San Antonio, TX, look no further than Smiley Dental. With multiple locations, the ability to speak two languages and a wide range of professionals across different disciplines, Smiley Dental offers comprehensive services designed to meet the needs of local families.